Q-LINK is our exclusive Chrome extension creating connection to LinkedIn
You can now import candidate data from LinkedIn to create a complete profile in PRIM.
What is Q-Link ?
It is a revolutionary extension for Google Chrome that allows the analysis and automatic import of LinkedIn candidates to the PRIM Software. With several new features and unprecedented accuracy, Q-LINK retains the mission of PRIM, that of reducing administrative tasks to allow you to spend time on what really matters.
Analysis

In one click
Q-LINK integrates directly with your LinkedIn interface by adding a new button. With one click, the extension analyzes all available information and categorizes it.

Always perfect
Q-LINK uses LinkedIn's standard formatting in its analysis to ensure that information is always applied in the right places, eliminating the need to correct data. The extension will also store the full text content of the profile to allow keyword searching.
Editing

Comments
In addition to being able to edit the analyzed information, Q-LINK gives you the opportunity to add general comments or related to different educational backgrounds and job experiences. These will be imported into PRIM when saved, allowing you to never leave your browser during your process.

Criteria
In order to facilitate future search in PRIM, choose the candidate criteria, based on your configuration, that you wish to be able to fill during a profile analysis. Thus, you can prepare your criteria and skills profiles without leaving your browser and make the most of the PRIM algorithm during your research.
Assigning
Existing posts
Once your profile has been prepared, Q-LINK will propose you existing positions in PRIM in order to assign your new candidate directly into the application tracking system. This list will be generated according to options of your choice, including all positions, those of a specific recruiter or only those matching the criteria of the candidate.

Proactive algorithm
In addition to the selected positions, PRIM will also assign your new candidate as a new match in all positions for which he / she meets the selection criteria. Thus, your research is beneficial for all recruiters in your company.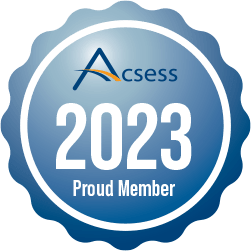 It's an integrated personal placement and recruitment solution developed for agencies and HR professionals. It covers the entire hiring cycle, and it's much more than a mixture of an ATS and a CRM ...