DISCOVER THOSE WHO COLLABORATE IN THE SUCCESS OF PRIM LOGIX SOFTWARE
Our team is made up of dynamic, competent people, always concerned with the quality of services and above all with customer satisfaction.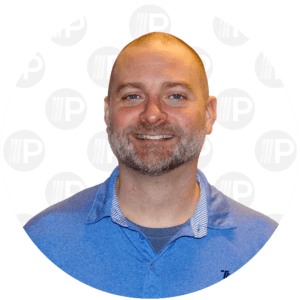 Etienne Paquette
Owner
Before building PRIM Logix, I worked in a development team with the Autorité des marchés financiers. It was then that a friend asked me to design management software for his agency specializing in dental placement.

When Isabelle and I are contacted by an employment agency, we understand that we have a card to play. PRIM Logix was born at that time and we have, for almost twenty years, developed our investment software according to the requests of our customers.

A great hockey fan, I like to share my enthusiasm and believe that success is a team affair!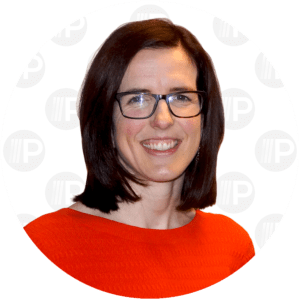 Isabelle Caussignac
Owner
I joined PRIM Logix a year after entering Etienne's life. I brought to this my experience, acquired during my bachelor's degree in industrial engineering. Together, we took up challenges and brought our software to evolve and renew itself frequently, to meet the demands of our customers.

Responsible for the integration department, I maintain good relationships with clients and always make sure to troubleshoot them to ensure their satisfaction. Very close to my team, I take care that we all play in the same direction, in a friendly atmosphere.

"Retired" from the basketball courts after being nominated twice all canadian and member of the Quebec team in 1998, I leave sport an important place in my life: cycling and downhill skiing in mind, I also have other hobbies, such as knitting, travel, and reading.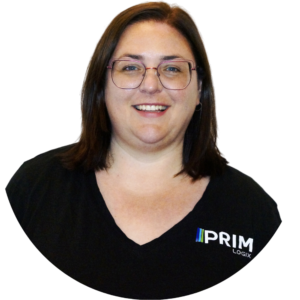 Genevieve Paquette
Accounting Technician / Human Resources
I am responsible for accounting, payroll, and HR. My brother Etienne, who was looking for someone he could trust, offered me this position at PRIM Logix. I already had a solid experience thanks to my university education combined with a mentorship in another family business in the food industry.

I am proud to contribute to the growth and dynamism of PRIM Logix, which brings me stimulating challenges and allows me to fully realize myself in the different aspects of my responsibilities within a great team and in a friendly atmosphere.

Balancing work and family life with 2 young children, I still find time for the Arts, whether it is going to the theater, reading a good book, or visiting an exhibition.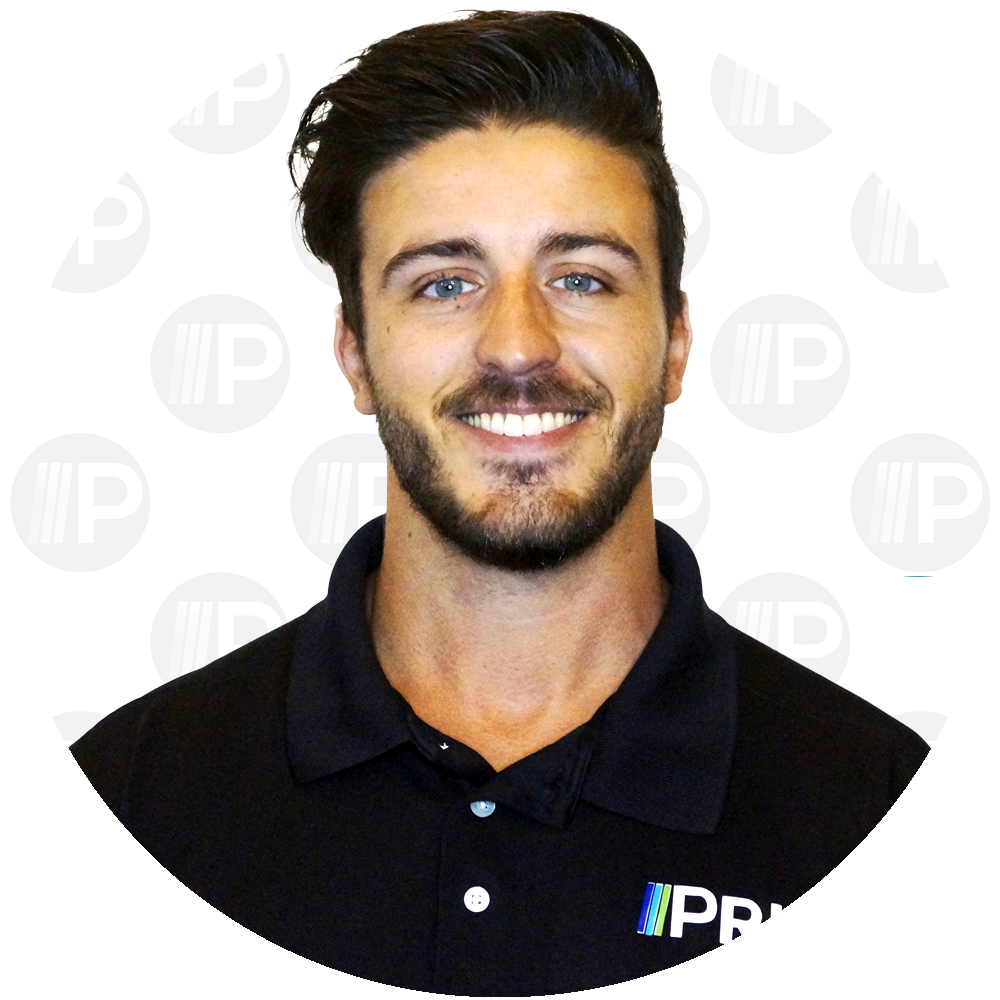 Grégoire Gervais-Vachon
Director of business development and marketing
Armed with a Diploma in Business Management, a Bachelor's degree in Business Administration (Marketing), and a postgraduate diploma in Business Intelligence, I boast over thirteen years of experience in business development, customer service, and web marketing.
As the new Director of Business Development and Marketing at PrimLogix, I streamline the onboarding of new clients while expanding our international reach. My customer-centric focus and mastery of digital marketing unlock strategic opportunities.
Outside of work, I find balance through outdoor exploration, team sports, and fishing, fueling my creativity for my role at PrimLogix.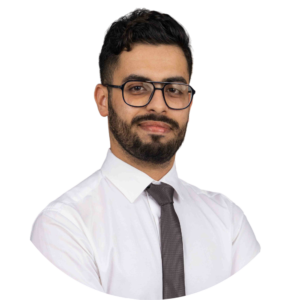 Abdelilah Ait Hfid
Web Analytics Marketing Coordinator
An enthusiastic marketing and data analysis professional, I hold an MBA in digital marketing from Université Laval.
As Web Analytics Marketing Coordinator at PrimLogix, I contribute to the development and implementation of digital strategies. My responsibilities include the design, planning and execution of high-impact advertising campaigns.
Outside my professional life, I'm an active person with a passion for sport and outdoor activities. My commitment goes beyond my career, and I get great satisfaction from helping others.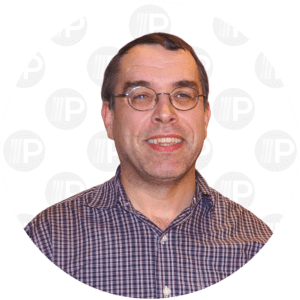 Philippe Mori
C ++ Expert Programmer
Being rather a perfectionist, I like to take the time to do things well. Being creative, I like to bring my ideas and to see my ideas realized values ​​me a lot.
On the other hand, I am not able to work effectively under pressure… Too tight deadlines affect the ability to make the right decisions.
I realize that my best accomplishments have usually been accomplished when there was plenty of time.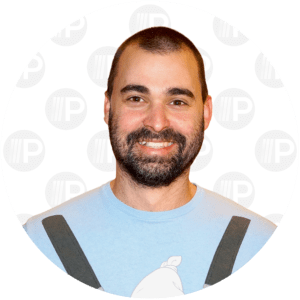 Bruno Pelletier
C ++ programmer
After completing my studies at Cégep de Saint-Jean-Sur-Richelieu, I helped a local business for a dozen years to support and improve its IT infrastructure. After working too long as the sole IT resource for this company, I found at PRIM Logix my place within a dynamic and very involved team, which helps me to perfect my knowledge. In addition, the team offers a relaxed working atmosphere, which makes you want to come to work every morning with a big smile.
 
When I am not working on software development, sport is very important: the Spartan Race-style obstacle course to keep me in shape, and the microbrewery marathon to pamper my taste buds.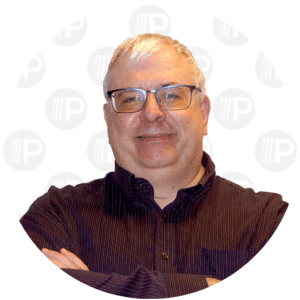 Sylvain Racine
Web programmer
I am the oldest web programmer in the company!

A programmer in my spare time since I was a teenager, I decided to make the jump into the professional world of IT in April 2016 at PRIM Logix, after more than 15 years in the field of surveying. Recognized for my dedication, I am the one entrusted with repair tasks on software developed for several years.

What interests me about PRIM Logix? The diversity of the problems to be solved and the possibility of offering a product that is useful to our customers. Here there is always room for new challenges. And thanks to the friendly atmosphere of the employees, there is no time for boredom!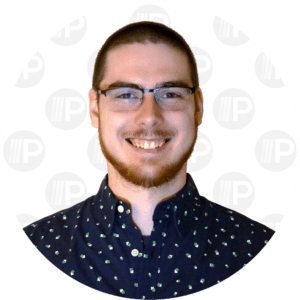 Frederic Bourdeau
Web programmer
I followed my father's passion and teachings to study computer science.
I have been a web programmer at Prim Logix since August 2019. I felt at home from the first weeks of work as the team is welcoming and attentive to everyone's ideas. It is a company in which we can laugh, while working! The involvement of everyone in business and development decisions is felt during the Friday team meetings, which also help build good relationships with colleagues.
Always passionate about video games, I like to both play them but also design them in my free time.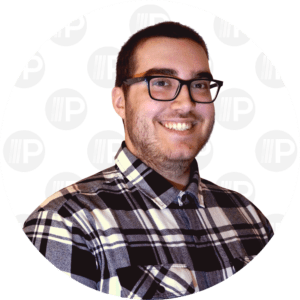 Jeremy Lalonde
Web programmer
I discovered PRIM Logix during my internship to complete my degree in computer science in 2022, carried out at Cégep de Saint-Jean-sur-Richelieu. At the end of this internship period, I had the opportunity to join the PRIM team, and to this day, I am extremely satisfied with the journey we have made together. Constant good humor, spirit of mutual aid, dedication and team cohesion are qualities that define each member of the PRIM team.
When I'm not at work, you'll find me either at the gym, or attending a heavy metal concert, or in front of my computer playing video games.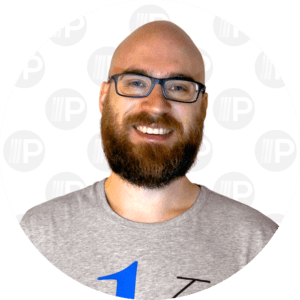 Romain Grosperrin
SQL Programmer
Originally from the East of France, with a training as a web developer, I entered the job market 6 years ago, first as a computer support technician in a small structure, then in various work environments and in more specifically as system integrator within a large international group. A jack-of-all-trades, I quickly felt limited in my functions and various work environments. So I ended up leaving my job and my home country to see what's happening on the other side of the ocean. 
Today, I have the great honor to live in Quebec and work at PRIM Logix as an SQL programmer. After having experienced the rigidity and inertia of larger organizations, it is a great pleasure to collaborate with a small and wonderful team, which combines good humor, a casual atmosphere and efficiency. In my free time, I intend to take advantage of the great outdoors and try the various activities that are legion here.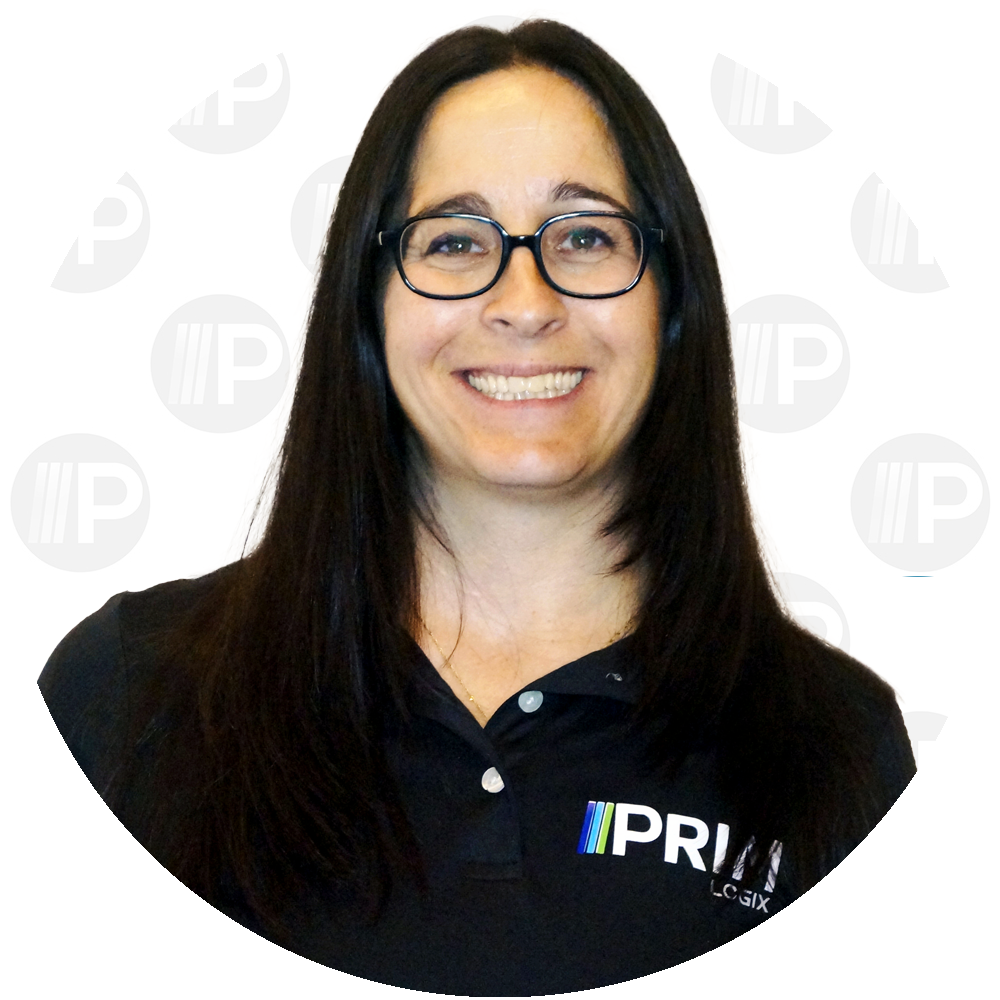 Melissa Coulombe
Integrator
I have been with PrimLogix since October 2018 as an integrator. My main task is to be of service to customers: this is good, because my passion in life is to help people! Contacting clients is an aspect of my job that I really like and makes me want to come to work with a smile every morning. What I love most about PRIM Logix is the good team spirit daily and having the chance to work with caring people.

In my spare time I like to listen to music, cook, ski, I also like reading a lot.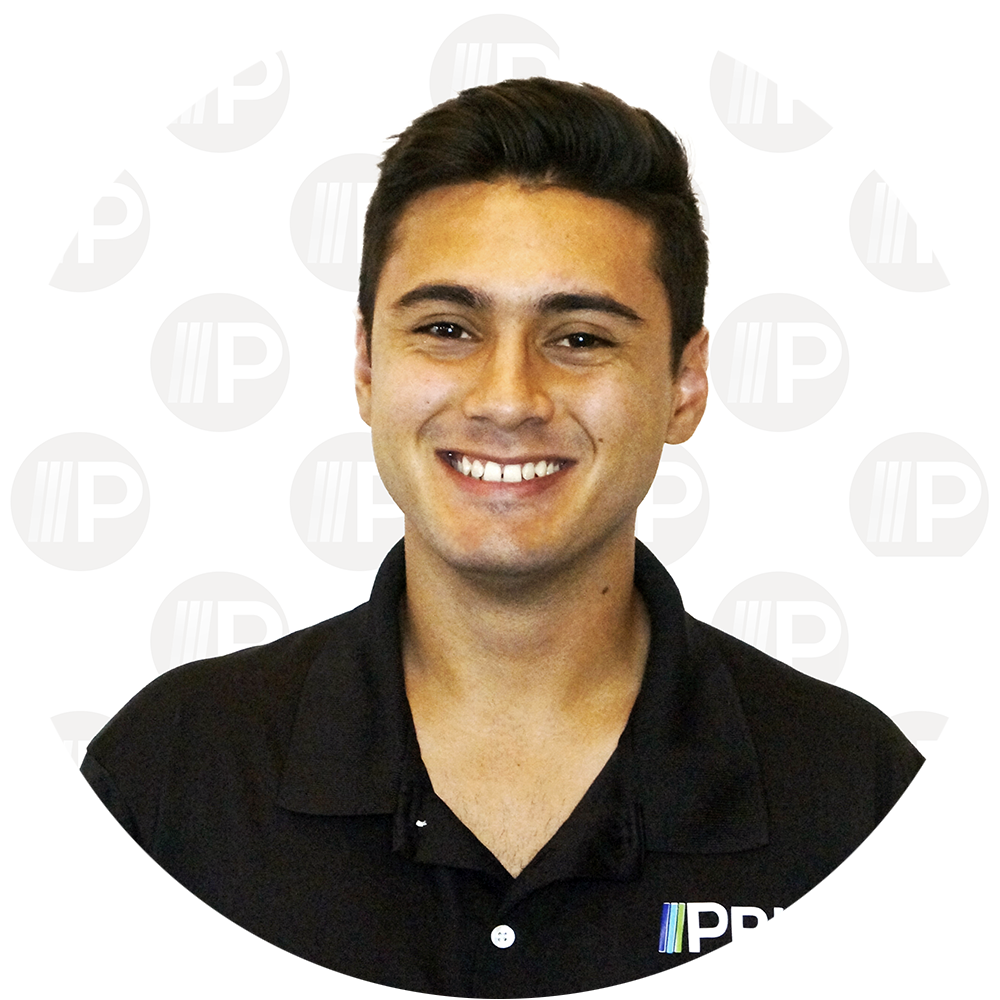 Jose Daniel Castro Sierra
Support Officer
Of Colombian nationality, I hold a DEP in Computer Support. I am responsible for welcoming PRIM users and responding to their personalized requests. I speak English, French and Spanish, which allows me to interact with various clients. My passion for IT always pushes me to learn more.
In my spare time, I like to play basketball and travel to discover new cultures.
I am delighted to join the customer service team to help you with your needs, requests and concerns.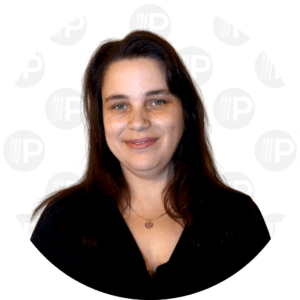 Annik Provencher
Trainer/Writer
As a translator for more than 15 years, especially in the computer field, my thirst for learning and helping others and my great ease with computers led me to reorient my career towards user support and training. I have gained experience in various sectors over the past few years, and I recently joined the PRIM Logix team as a trainer/editor. I saw this as a great opportunity to combine my two passions and use my language skills while still doing what I love most: learning and helping others learn and become more effective!
I am thrilled to have joined this great, dynamic and welcoming team! I hope to grow and help our clients for many years to come!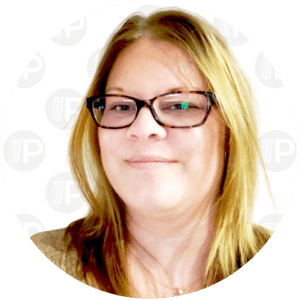 Marie-Eve Gauthier
Quality assurance analyst
I graduated in Biomedical Sciences and worked for ten years in the health field. For more than 5 years now, my career has branched out into the field of medical informatics. My versatility has allowed me to develop several areas of expertise, particularly in software quality assurance, by developing application tests, transactional websites, web services, API tests and third-party software integration. I also had the role of IT project manager, trainer and writer.
In my hobbies, I love taking computer classes to learn more. In addition, I am passionate about the outdoors. I love mountain hiking and kayaking.
It gives me great pleasure to be part of the great team at PRIM to provide you with a pleasant experience with the software and these application suites and to ensure that quality standards are always met.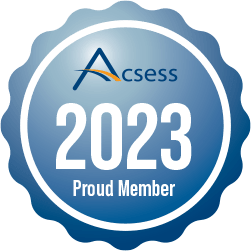 Placement Prodent Placement Prodent
2021-06-10
Équipe toujours à l'écoute, bon logiciel de répartition, plussieurs options disponibles. Excellente entreprise .
Je recommande fortement le logiciel PRIM en raison de sa grande utilité et sa flexibilité d'utilisation. De plus, le service de Dev NTIC est impeccable !
PRIM est l'outil de travail que nous utilisons depuis 2005. Au long des années DEVNTIC a développé un logiciel qui a énormément amélioré nos tâches. C'est un outil complet de placement permanent, remplacement journalier, facturation, communication, paie, bilan, sommaire, tâche à effectuer… Le tout adapté à nos besoins. L'équipe de DEVNTIC est toujours disponible et à l'écoute de nos demandes qui sont rapidement traitées.
beatrice petrescu
2021-02-21
PRIM proved to be an indispensable operations management tool adapted to the needs of our company. It efficiently supports scheduling, pay and billing. PRIM interfaces with the software of our several partners allowing to streamline our business processes. Suggestions for functionality development is taken into consideration and improvements become available with each new update. Technical support is prompt and accurate.
The Prim Logix tool is the best management tool suitable for staffing and recruitment agencies. I have used others before but Prim Logix is personalized, tailored to our needs, useful and efficient. The software is a real added value in terms of time management and above all it is reliable I highly recommend it!
Nous apprécions vraiment de pouvoir adapter le logiciel aux besoins de notre entreprise. Nous apprécions également les intégrations disponibles avec les fournisseurs de paie et les API de messagerie texte, elles nous font gagner du temps et réduisent les risques d'erreurs! . Nous avons choisi PRIM pour de nombreuses raisons, principalement pour les capacités et l'intégration, mais aussi pour l'équipe de PRIM! On s'est vraiment occupé de nous. Nous avons changé parce que PRIM était plus orienté RH, avec des profils de candidats, des tâches et des événements ainsi que la paie et la facturation. Il s'intégrait mieux à notre entreprise. We really like that we can adapt the software to match our business needs. We also enjoy the available integrations with payroll and text messaging APIs, they save us time and reduce risks of errors! . We chose PRIM for many reasons, mainly for the capabilities and integration, but also for the team at PRIM! We were really taken care of. We switched because PRIM was more HR oriented, with candidates profils, tasks and events as well as payroll and invoicing. It integrated better with our business.
Why do you need PRIM Logix?
It's an integrated personal placement and recruitment solution developed for agencies and HR professionals. It covers the entire hiring cycle, and it's much more than a mixture of an ATS and a CRM ...