DISCOVER THOSE WHO COLLABORATE IN THE SUCCESS OF PRIM LOGIX SOFTWARE
Our team is made up of dynamic, competent people, always concerned with the quality of services and above all with customer satisfaction.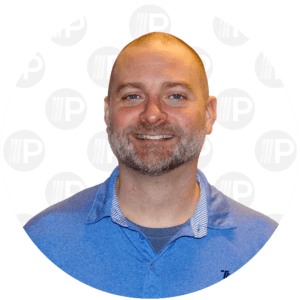 Etienne Paquette
Owner
Before building PRIM Logix, I worked in a development team with the Autorité des marchés financiers. It was then that a friend asked me to design management software for his agency specializing in dental placement.

When Isabelle and I are contacted by an employment agency, we understand that we have a card to play. PRIM Logix was born at that time and we have, for almost twenty years, developed our investment software according to the requests of our customers.

A great hockey fan, I like to share my enthusiasm and believe that success is a team affair!
Isabelle Caussignac
Owner
I joined PRIM Logix a year after entering Etienne's life. I brought to this my experience, acquired during my bachelor's degree in industrial engineering. Together, we took up challenges and brought our software to evolve and renew itself frequently, to meet the demands of our customers.

Responsible for the integration department, I maintain good relationships with clients and always make sure to troubleshoot them to ensure their satisfaction. Very close to my team, I take care that we all play in the same direction, in a friendly atmosphere.

"Retired" from the basketball courts after being nominated twice all canadian and member of the Quebec team in 1998, I leave sport an important place in my life: cycling and downhill skiing in mind, I also have other hobbies, such as knitting, travel, and reading.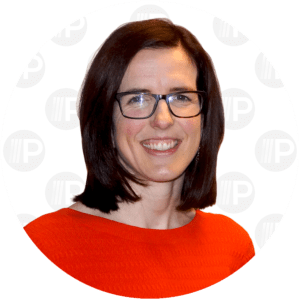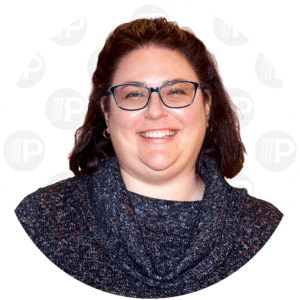 Genevieve Paquette
Accounting Technician / Human Resources
I am responsible for accounting, payroll, and HR. My brother Etienne, who was looking for someone he could trust, offered me this position at PRIM Logix. I already had a solid experience thanks to my university education combined with a mentorship in another family business in the food industry.

I am proud to contribute to the growth and dynamism of PRIM Logix, which brings me stimulating challenges and allows me to fully realize myself in the different aspects of my responsibilities within a great team and in a friendly atmosphere.

Balancing work and family life with 2 young children, I still find time for the Arts, whether it is going to the theater, reading a good book, or visiting an exhibition.
Sylvain Beauchamp
Sales / Marketing Assistant and Graphic Designer
With many years of experience in computer science and computer graphics, I have been working since 1995 in the field of digital media and visual communications. I was thus successively immersed in a multitude of work environments where I quickly accumulated experience in various related fields. I have a great ability to easily adapt to different work environments and have found at PRIM Logix the opportunity to apply the skills acquired in my different spheres of experience.

I am constantly on the lookout for new technologies and the latest trends in the IT and / or mobile sector.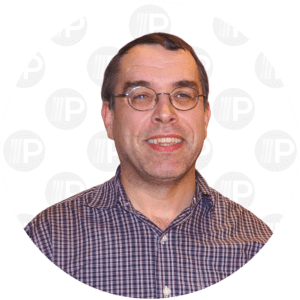 Philippe Mori
C ++ Expert Programmer
Being rather a perfectionist, I like to take the time to do things well. Being creative, I like to bring my ideas and to see my ideas realized values ​​me a lot.
On the other hand, I am not able to work effectively under pressure… Too tight deadlines affect the ability to make the right decisions.
I realize that my best accomplishments have usually been accomplished when there was plenty of time.
Bruno Pelletier
C ++ programmer
After completing my studies at Cégep de Saint-Jean-Sur-Richelieu, I helped a local business for a dozen years to support and improve its IT infrastructure. After working too long as the sole IT resource for this company, I found at PRIM Logix my place within a dynamic and very involved team, which helps me to perfect my knowledge. In addition, the team offers a relaxed working atmosphere, which makes you want to come to work every morning with a big smile.
 
When I am not working on software development, sport is very important: the Spartan Race-style obstacle course to keep me in shape, and the microbrewery marathon to pamper my taste buds.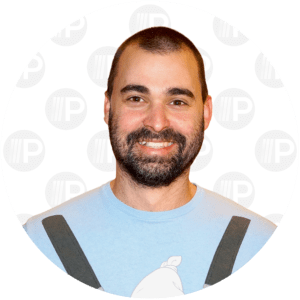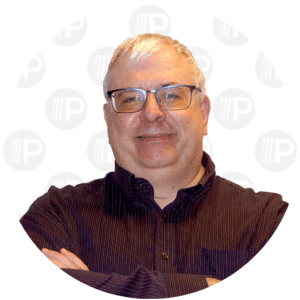 Sylvain Racine
Web programmer
I am the oldest web programmer in the company!

A programmer in my spare time since I was a teenager, I decided to make the jump into the professional world of IT in April 2016 at PRIM Logix, after more than 15 years in the field of surveying. Recognized for my dedication, I am the one entrusted with repair tasks on software developed for several years.

What interests me about PRIM Logix? The diversity of the problems to be solved and the possibility of offering a product that is useful to our customers. Here there is always room for new challenges. And thanks to the friendly atmosphere of the employees, there is no time for boredom!
Frederic Bourdeau
Web programmer
I followed my father's passion and teachings to study computer science.
 
I have been a web programmer at Prim Logix since August 2019. I felt at home from the first weeks of work as the team is welcoming and attentive to everyone's ideas. It is a company in which we can laugh, while working! The involvement of everyone in business and development decisions is felt during the Friday team meetings, which also help build good relationships with colleagues.
 
Always passionate about video games, I like to both play them but also design them in my free time.
Laura-Ann Godin
Integrator
For a little over twenty years, I explored the vast world of software development. Whether as a programmer, analyst, team leader, project manager, scrum master, and even as an entrepreneur, I have acquired over time a solid experience in a wide variety of fields.

When I met Isabelle for the position of Software Integrator – SQL Expert at PRIM Logix, I felt the passion, pride, and dedication she conveys for her product, her team and her customers. I immediately understood that my place was in his team and that I wanted to be part of their success and allow clients to save time daily thanks to the configurations that I put in place. The challenge was great, but I had all the tools in my pocket to bring a lot to this great company: I said yes! And it's a beautiful love story and great pride!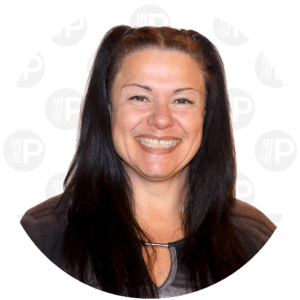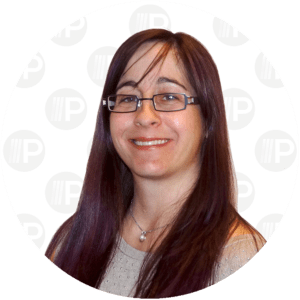 Melissa Coulombe
Integrator
I have been with PrimLogix since October 2018 as an integrator. My main task is to be of service to customers: this is good, because my passion in life is to help people! Contacting clients is an aspect of my job that I really like and makes me want to come to work with a smile every morning. What I love most about PRIM Logix is the good team spirit daily and having the chance to work with caring people.

In my spare time I like to listen to music, cook, ski, I also like reading a lot.
Oleg Pavlov
Integrator
I am an integrator and have been working at PRIM Logix since April 2018. This is my first job in Canada and Quebec, and I can say that it was a pleasant and friendly integration into the job market. From the early days and even now I have been working on interesting projects where I can use my knowledge base in SQL language and databases. The team is great and allows a great collaboration with competent and extraordinary colleagues.

In my spare time, I love to read and cycle with my children.
Steve Bernais
Software and Technical Support Agent
A computer technician, I have spent the past 20 years developing a relationship of trust and courtesy with clients. Over the years, I have also had the chance to touch various types of environment, which has allowed me to accumulate a wealth of knowledge both software and technical. Being bilingual and calm by nature, I will help you face the various daily worries with respect and good humor. My goal was to provide you with a pleasant and efficient customer experience.
In my spare time, hiking, nature and kayaking are my passions. Nothing better than a beautiful day outdoors with your family to recharge your batteries!
Marie-Eve Gauthier
Quality assurance analyst
I graduated in Biomedical Sciences and worked for ten years in the health field. For more than 5 years now, my career has branched out into the field of medical informatics. My versatility has allowed me to develop several areas of expertise, particularly in software quality assurance, by developing application tests, transactional websites, web services, API tests and third-party software integration. I also had the role of IT project manager, trainer and writer.
In my hobbies, I love taking computer classes to learn more. In addition, I am passionate about the outdoors. I love mountain hiking and kayaking.
It gives me great pleasure to be part of the great team at PRIM to provide you with a pleasant experience with the software and these application suites and to ensure that quality standards are always met.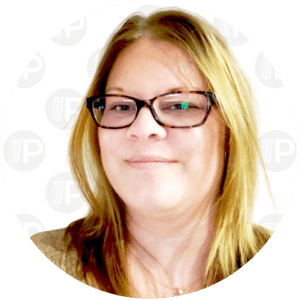 Why do you need PRIM Logix?
It's an integrated personal placement and recruitment solution developed for agencies and HR professionals. It covers the entire hiring cycle, and it's much more than a mixture of an ATS and a CRM ...