This document is a tool that will allow our team to set up the best possible configuration of our software for your agency.
Note: All configuration requirements not mentioned in this survey are not part of the basic configuration and will be billable.
To simplify the document, we will use the following terms:
• Substitution: Means a temporary assignment, one (1) shift in which the start time, the end time and the deductions (breaks) are managed.
• Bulk Override: Means multiple replacements for the same client, in which you can assign the same or different candidates.
• Term: A term may contain one or more weeks paid in number of hours per week or day (details of start time, end time and deductions are managed between the client and the candidate). The end date of the mandate is not mandatory.
• Position and Placement: Means a permanent placement, where the candidate becomes an employee of the client after hiring. The agency charges the client only once for placement.
✱ In the form, you will find gray input fields where you can enter text.
✱ You can enter your information directly in the cells of our tables. Just click in each of these cells or use the TAB key on your keyboard to navigate from one cell to another.
✱ If the number of lines is not enough to write all your information in the proposed table, refer to the end of the document, you will find this same table for you to complete.
✱ If you have any additional information to communicate to us, we invite you to do so at the end of the document, you will find a table provided for this purpose. Be specific in your description to facilitate the work of our team.
✱ Please note that if parts of the questionnaire are not completed, we understand that they are not relevant to your agency.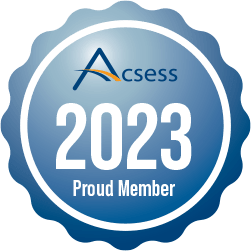 It's an integrated personal placement and recruitment solution developed for agencies and HR professionals. It covers the entire hiring cycle, and it's much more than a mixture of an ATS and a CRM ...